Planning to sell your products online?
We are here to help you to achieve your goal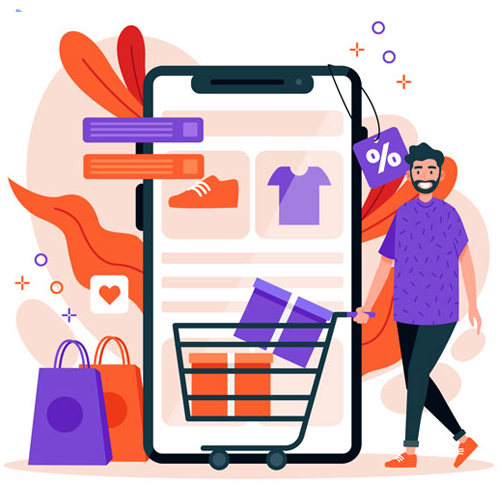 We are eCommerce Development Company customize E-commerce site for medium and large enterprise who intend to sell their product online. Our "out-of-box" product helps clients in terms of cost benefit and time to implement the application with multiple ways to help design your online store, no matter your budget. eCommerce Development Service provides you with dynamic functionality, easy and smooth transactions with secure shopping experience to your valuable clients.
Our expert team help you to create and manage your business online as a result customer generate more sales online and return on investment for our clients. Experts can simply pour your products into our great looking templates and apply your branding. You can select from a range of eCommerce platforms for your eCommerce website like core development or opensource and we will help you to execute the right one for your business and that best fits your budget.
SME have earned technical mastery over development of eCommerce Solutions using core programming languages and major open source carts such as like OpenCart, Magento, WooCommerce and PrestaShop etc. Being an eCommerce Development Company we understand the complexity of the companies who try to sell their products online therefore to solve their need we have comp up with different eCommerce Development options based on customers need.
Let's make it easy for you
We are here to understand your need and suggest the best possible soultion suits to your budget